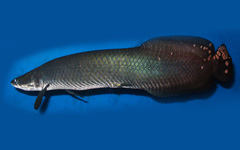 Arapaima which is demanded by USA, is marketed by Cleanfish. Arapaima is one of the oldest species in the world, it makes lung respiration and spring out of the water. It can reach 227 kg and grow in shallow muddy waters.
Arapaima is a popular species in South Amerika, but it is endangered due to overfishing and deforestation. In Brazil, it is banned for commercial catch.
Samba in New York, Ocean in Miami, La mar in San Francisco have a deal with Cleanfish...
Read more
---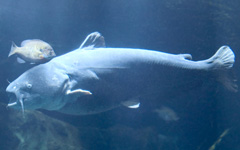 About 10 US producers, offer Blue catfish to the market. The yield of the blue catfish, is higher than other channel catfish species. That is the reason, it has been demanded by all whole fish buyers and markets.
The fish originated from North America can be reach max 165 cm and 21 age. It is found fresh and brackish waters and is offered for sale as fresh and frozen. Eaten steamed, fried, broiled and...

Read more
---
---
---
---
---
---
---
---
---
---
---